More people are playing games than ever before. Fast internet, low latency, and COVID-19 are causing more people to seek entertainment at home. For this reason, the team at Ultra is creating a new blockchain gaming ecosystem. Due in part to gamers' high requirements and expectations, a fast and efficient protocol is needed. Users will simply not tolerate high transaction fees when sending assets back and forth. A $0.15 ethereum transaction fee is simply unacceptable.
For a AAA game publisher like Ubisoft to adopt a blockchain system, it must work at all times. Unfortunately, none are currently able to handle the speed and throughput requirements. Ultra explored the idea of launching on the EOS blockchain, but realized resource management is bottleneck. The previous model prioritized the transactions of the largest stakers. During high-traffic times, big stakers monopolize the network, causing others to have their transactions considerably slowed or dropped.
Ultra's blockchain operates on a fork of EOSIO and simplifies previously complicated mechanisms. The EOSIO resources of CPU and NET are now merged into a single resource called "Ultra Power," which put in a collective pool for all users. As there is always a pool to power transactions, this eliminates the previously mentioned "Congested Mode" during times when the network is at maximum bandwidth. No longer will transactions be delayed or unsendable.
However, for this, blockchain users need to be incentivized to participate. To attract users to engage with the platform, users with a high Ultra Power will receive priority in sending transactions during times of 100% capacity. Users can stake their UOS tokens to earn more Ultra Power. Even if gamers decide to opt-out of staking, they can still participate in the ecosystem. Their actions on the blockchain will simply not be prioritized over those of stakers. They will, however, execute as they pull from the pooled Ultra Power.
It is essential to mention that the blockchain mechanics are not used during gameplay. Gamers will only be tapping into the blockchain when interacting with other users, purchasing game items, and other actions not directly involved in gameplay.
Business Aspects
One attractive aspect of the system is that businesses can also allocate staking resources to specific players to speed up their transactions. For example, gamers could get a staking boost from the game publisher if they:
Own a specific game item or Non-Fungible Token (NFT) 
Buy a specific game
Perform certain actions
Reach certain game achievements
Use a companion app
This secondary way of earning Ultra Power can give rise to a meta-game. These tasks can incentive a user to complete specific tasks to receive UOS or possibly in-game items. These stats can be collected on global leaderboards, further encouraging competition and involvement.
These developments are pushing the boundaries of the gaming ecosystem. Blockchain is still very young, gaming blockchains even more so. Despite this, Ultra is pushing forward to create a usable product with a Test Net launching soon. For more information, check out Ultra's Medium post and their Telegram group.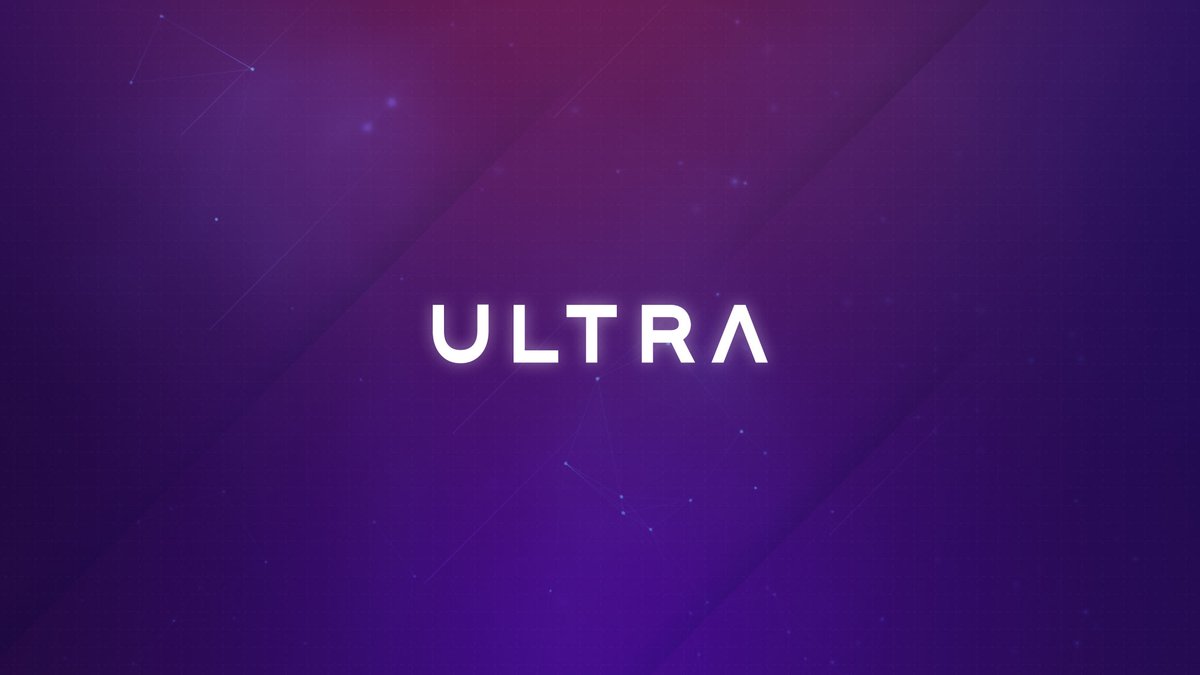 *Ultra is our Media Partner, and this content has been created in collaboration with them. The Daily Chain encourages you to conduct your own research before you make any form of investment and educate yourself about how to stay safe in the crypto space.